I ordered some new designs for scrapbook cards. In
this previous post
, I explained how I made the cards. I like to have little pieces of collaged paper to use as backgrounds in my art journaling and Project Life scrapbooking, so I photographed sections of collages that I made and printed them off into the perfect size for Project Life sleeves.
I really like the quality of how these cards turned out. When printing these, there are minimum quantities to order and I don't think I will ever use all of them, so I put some of these in
my Etsy shop
. Hopefully if I earn some money from these, I can print off more designs! I'm also open to trades if you have your own homemade Project Life style journaling cards (or homemade stickers, I love stickers.)
Here are some pictures from
my shop
: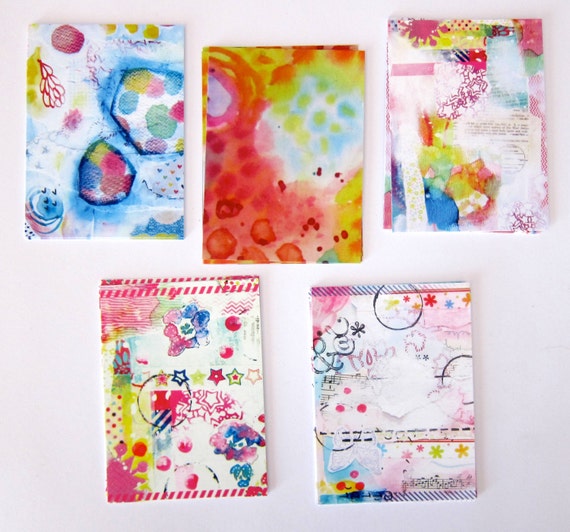 "The cards are meant to bring a colorful burst to your projects. You can use these as a layer in:
Project Life books (the cards are sized at exactly 3.94" x 2.88" in order to fit into Project Life sleeves)
or just flip the back over and write an uplifting note to a friend.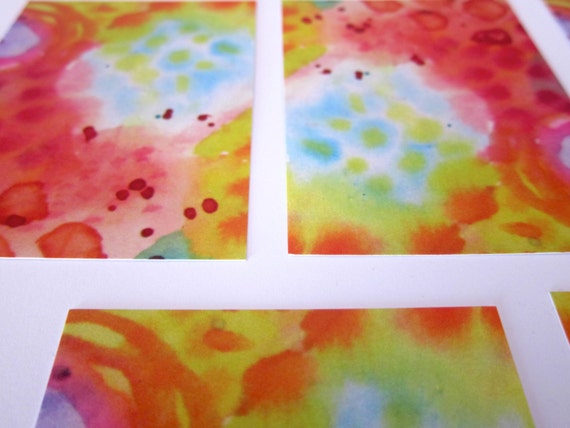 I like to use these by gluing a small photo on top and outlining the photo to make it stand out against the colorful background. Another way to use these is to glue a smaller piece of light paper on top (or stick a label on it) and add some writing.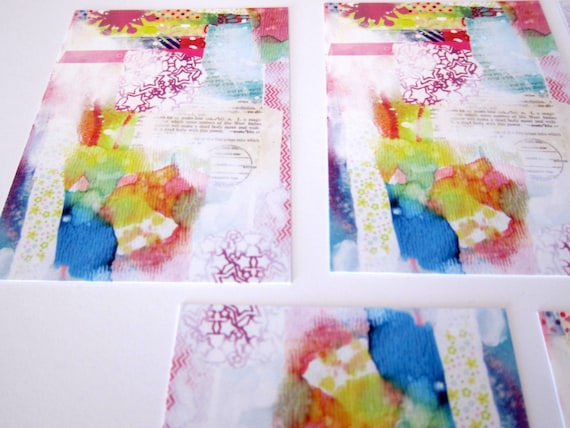 You can buy a set of just one design or you can buy a set with all 5 designs. Check it out at
my shop
.
Keep in touch with me!
Art is Basic website
Facebook
Etsy Shop
Pinterest